Here are your BuyNCell Dollars!
Thank you for your patronage.
Your submission has also added you to the contest to win a iPad mini.
Please accept $25 BuyNCell Dollars as our customer appreciation gift. Click on the image below, print it out and use it in store on accessories and repairs.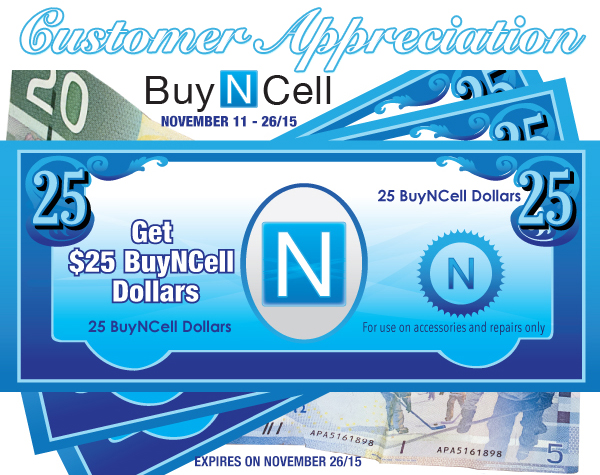 This offer is valid until November 26/15. This offer cannot be used with any other offer and is only valid for usage on accessories and repairs. The winner of the iPad will be announced on the website on January 15/16. This offer will be redeemable in store. MailNRepair customers will still have to pay the shipping charge but "BuyNCell Dollars" will be applicable on the price of the repair.