What is the condition of your cell phone?
We can offer you this much cash for your phone: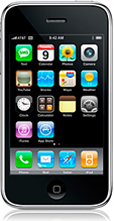 for your

We're sorry, but we currently do not accept the device you have listed in it's current condition.
Select how you would like to sell your cell phone to us:
Please fill in all of the fields below
Fill in your information below, and we'll send you a prepaid Courier Package for you to ship your device. Once the device is receieved by us, we will send you money in the form of a cheque or paypal within 5 days.
Note: All fields are required
First Name:

Last Name:

Address:

Postal Code:

City:

Phone:

Loading... Please wait...

Erin Mills & Dundas


416.840.7005


Jane & Rutherford


416.840.7006


Bayview & Sheppard


416.840.7004